Happy Birthday my lovely friend!
I haven't heard from you in a while, but I love you none the less.
Every since I 'met' you, you have brought sunshine into my life. When I'm feeling depressed, you listen and cheer me up just by being you. I can't thank you enough for how wonderful you have been to me.
If I could, I would wrap these guys up for you:


and make them bake for you and give you back rubs and tell you happy stories.
You can have
Dean to read to you..... Or Cas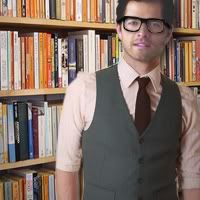 or the Doctor
Whatever you do today, I hope your day is wonderful.
I am so grateful that you are my friend.

creeper fanboy Shawn is creepy